Kim Kardashian robbed at gunpoint
Millions of pounds worth of jewelry stolen after incident at private residence involving five armed, masked men. Kim Kardashian robbed at gunpoint.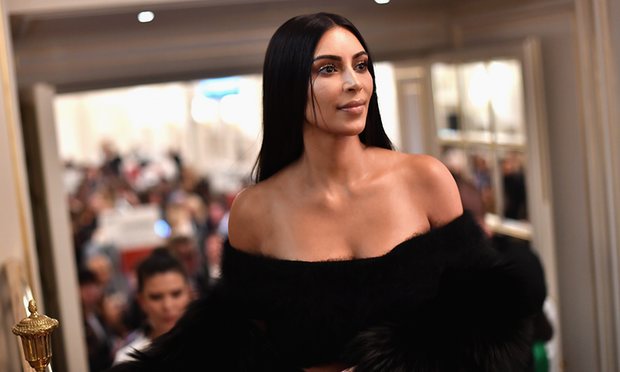 Kim Kardashian robbed at gunpoint by men disguised as police in Paris
Kim Kardashian West has been robbed at gunpoint in a private residence in Paris by assailants disguised as police who made off with millions of pounds worth of jewelry.
A spokeswoman for the reality TV star said she was "badly shaken but physically unharmed" after they tied her up in the flat's bathroom before fleeing the scene.
A Paris police official told the Associated Press that five armed men, who were still at large, stole a jewelry box containing valuables worth €6m (£5.2m) as well as a ring worth €4m, and mobile telephones. Police said the robbers escaped on bicycles.
French media reported that the men, who had masks and were wearing fake police armbands, arrived at about 3am on Monday and threatened the concierge at the building in rue Tronchet, near the Madeleine church and not far from the Elysée Palace, the British embassy and the designer shops of rue du Faubourg-Saint Honoré.
The robbers handcuffed the concierge before ordering him to show them where Kardashian West was staying. After forcing their way into the apartment they tied her up and locked her in the bathroom.
"The haul amounts to several million euros, most of which is jewelry. We're still trying to establish the exact amount stolen," a police source told Agence France-Presse. He added that Kardashian West had flown out of France on Monday morning after giving a statement to the police.
The 35-year-old had been in Paris since last week for fashion week and had attended the Balenciaga show earlier on Sunday.
The reality star sat in the front row at the Givenchy show, with her sister Kourtney and their mother, Kris Jenner, in a show of support for their sister, Kendall Jenner, who was modeling in the presentation.
The family has been uncharacteristically silent on social media since the report involving Kardashian West.
Her husband, Kanye West, had abruptly ended his performance at the Meadows music and arts festival at Citi Field in New York on Sunday night. He stopped midway through his performance of Heartless, citing a "family emergency".
This was confirmed by the Meadows on Twitter.
Kardashian West is a prolific user of Twitter and Snapchat but, at the time of writing, she had not posted about the incident on social media.
However, her name was trending on Twitter and Facebook as the report of the robbery spread, with many initially casting doubt on the story.
The Carpool Karaoke host, James Corden, reminded those making fun of the reality star that she was a "mother, a daughter, a wife, a friend".
In a separate incident in Paris on Wednesday, Kardashian West was rushed by a man while getting out of her vehicle, prompting her security team to step in.
Vitalii Sediuk, a self-described "entertainment Hollywood reporter" from Ukraine, had attempted to grab the model Gigi Hadid in Milan days earlier.
Kardashian West tweeted after the incident: "My security [Pascal Duvier] is a G."
On Sunday, before the incident reportedly took place, she had joked about Duvier crashing her paparazzi shots.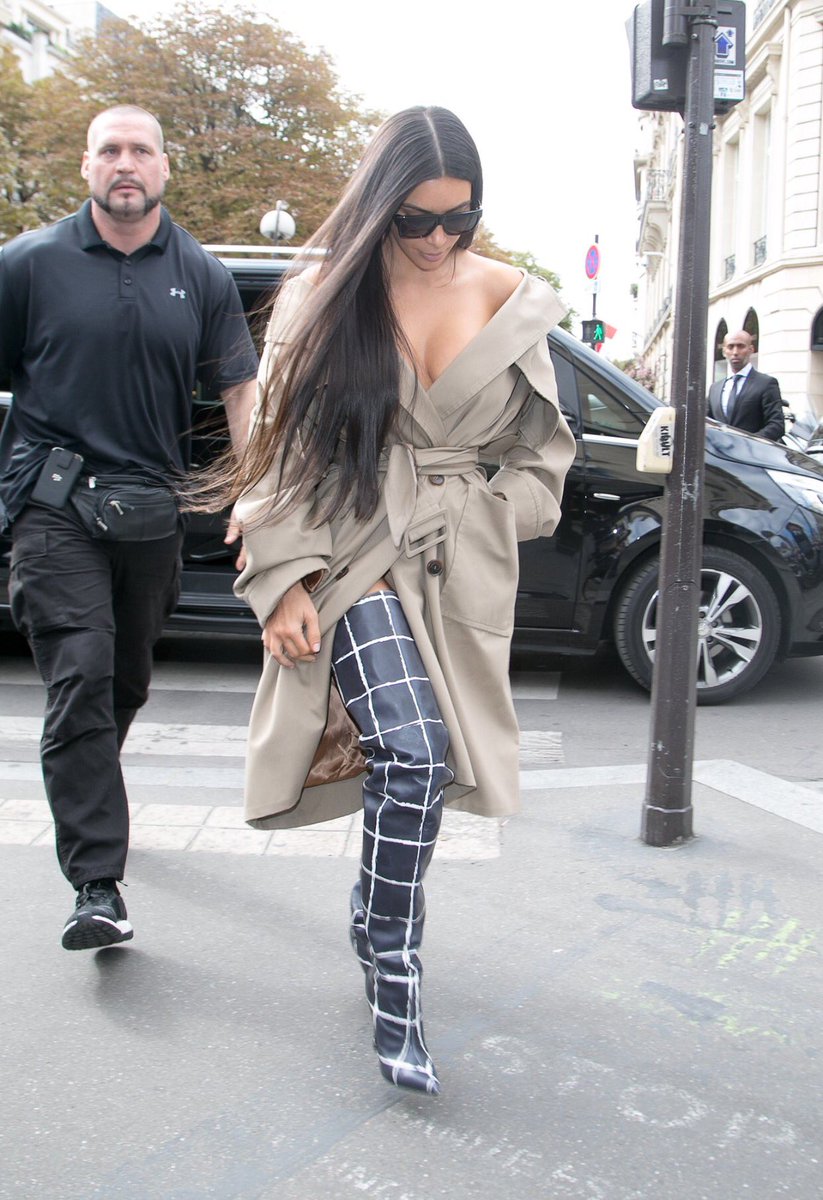 The private apartment where Kardashian West was staying, in a residence called the Hôtel de Pourtalès, was built in 1838 and is now a listed building. It's luxury apartments, in the chic 8th arrondissement of Paris, are popular with the wealthy and famous; past guests include Leonardo DiCaprio, Madonna, Prince and Russian oligarch Roman Abramovich.
Kardashian West and her husband are frequent visitors to Paris. In May 2014 they celebrated their marriage with several hundred guests at the Château de Versailles.
France has experienced some spectacular jewelry heists in recent years. In the biggest, items worth €103m were stolen from the Carlton hotel in Cannes on July 2013.
Nathalie Kosciusko-Morizet, leader of the opposition Les Républicains party in city hall, said the capital's Socialist administration was to blame for the Kardashian West attack.
"There's a great urgency over crime in Paris. You can do all the publicity you want around 'I love Paris' … but it's all been brutally overshadowed by the Kim Kardashian affair that is on a loop on the news," Kosciusko-Morizet told Europe 1 radio.
Condemning the attack and vowing that the perpetrators would soon be traced, Anne Hidalgo, the mayor of Paris, also hit back at those who were using the incident to "create controversy" for political ends.
"This very rare incident, which took place in a private space, does not in any way call into question the work of police officers and security officers of Paris's public places," she said.
Calling on politicians from all sides "to act responsibly" in the period ahead of France's presidential election next year, she said that as Paris continued to struggle to recover from last year's terrorist attacks such criticism was unhelpful.
"When everyone's priority should be to boost the number of people coming [to Paris], using this incident to create controversy would directly hit the tourism sector and its 500,000 employees in the Île-de-France region [around the capital]."