Venom Trailer Breakdown: Six Major Takeaways
The Ruben Fleischer-directed blockbuster will definitely be embracing its R-rating when it hits theaters this fall.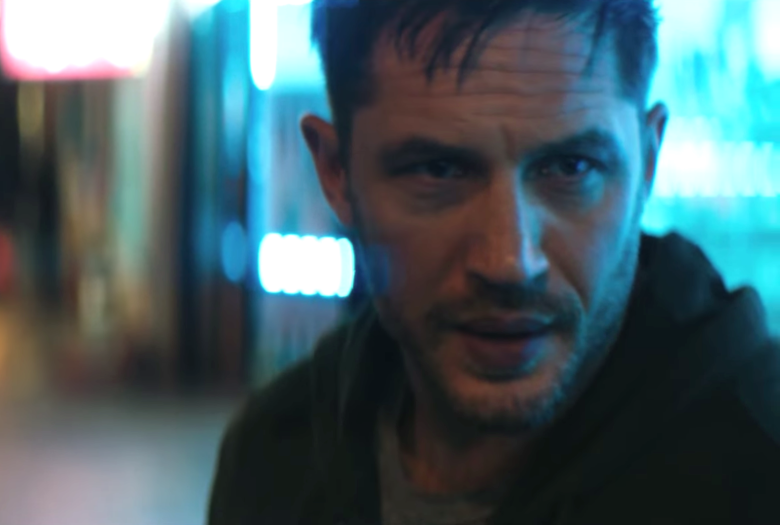 Venom Trailer Breakdown: Six Major Takeaways From the First Footage of Tom Hardy's Transformation
---
Venom trailer is coming, and the first footage previewed in the first teaser trailer suggests fans can rest easy. Tom Hardy steps into the shoes of Eddie Brock, last played on the big screen by Topher Grace in a supporting role in Sam Raimi's "Spider-Man 3." Now Brock gets a film all to himself, and it looks like "Venom" will be somewhat of an origin story mixed with a scientific thriller.
The movie stars Hardy opposite Michelle Williams and Riz Ahmed. Ruben Fleischer, best known for making "Zombieland" and "Gangster Squad," handles directing duties. "Venom" promises to be the next big R-rated superhero film following "Logan" and the "Deadpool" films. The first teaser is light on violence and story, but it provides enough brief glimpses of characters and action to get audiences primed for October.
Watch the "Venom" teaser trailer here, and read below for the clip's biggest takeaways.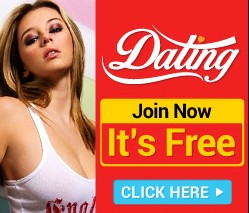 Sony is Playing the "Jaws" Game
Anyone hoping the first trailer for "Venom" would finally give us our first look at Hardy in character as the villain is probably very disappointed. Similar to the movie's first official photo, the "Venom" teaser trailer only gives us Hardy as Eddie Brock. Hardy filmed his scenes as Venom using motion capture, so there's a good chance the character hasn't even been fully rendered visually to be shown yet.
Either way, the "Venom" marketing is turning the villain reveal into its very own "Jaws." Will the movie actually show us Hardy as Venom before the film comes out? Or will they try to create fervent demand for the character's look and use it to boost ticket sale?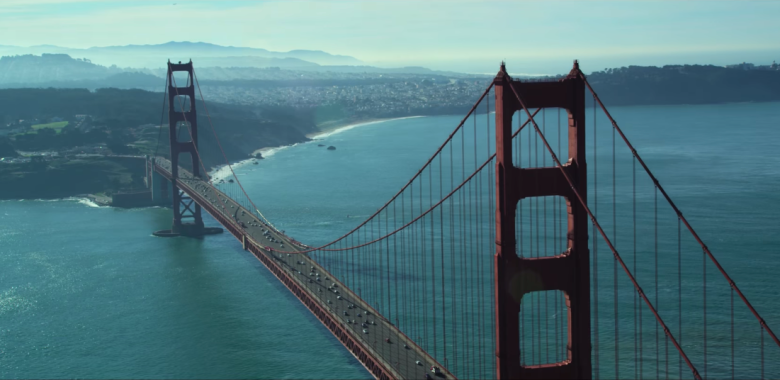 Welcome to San Francisco
One of the trailer's earliest shots is a bird's-eye view of the Golden Gate Bridge. Fleischer told fans at Comic-Con Brazil that his "Venom" was partly inspired by the "Lethal Protector" comic book series. The storyline of "Lethal Protector" finds Brock/Venom becoming an anti-hero after years of acting as Spider-Man's villain. The character makes a move from New York City to San Francisco, so it appears Fleischer is sticking somewhat to his source material.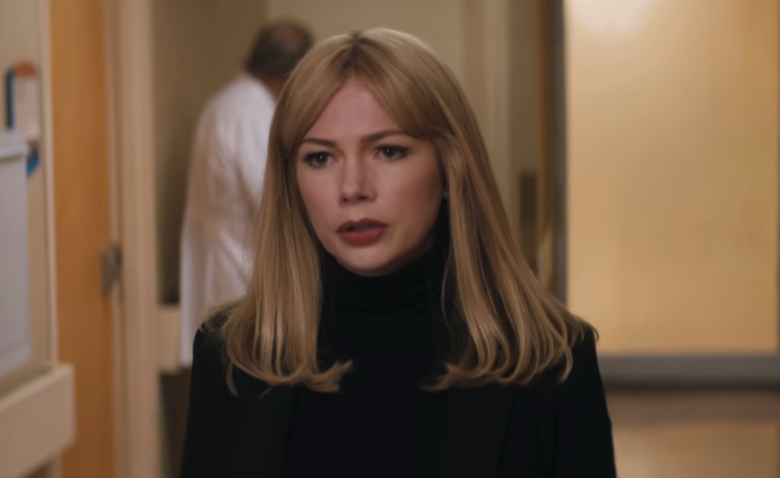 Michelle Williams Makes Her Debut
It's not often four-time Oscar nominee Michelle Williams shows up in a blockbuster. The last time she appeared in a tentpole was back in 2013 with "Oz the Great and Powerful," but "Venom" is about to change all of that.
The teaser gives us our first look at Williams as Ann Weying. We see her character standing in a hospital hallway as Hardy's narration mentions "a break-up." Weying is Eddie Brock's ex-wife in the comic series, and it appears the couple will already be separated when "Venom" begins. And yet clearly Weying still harbors feelings for the superhero, as she's showed up worried at the hospital where Brock is a patient.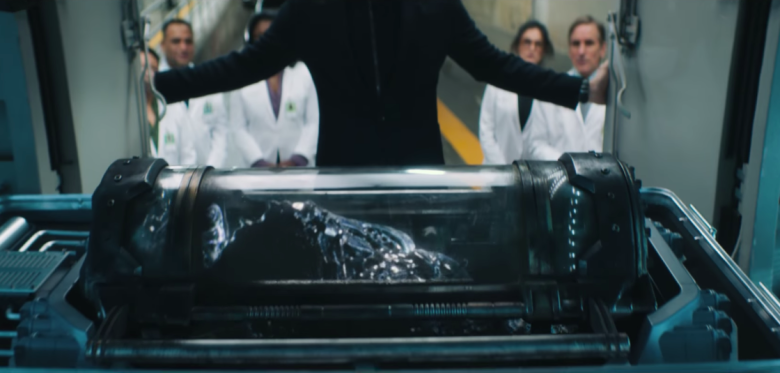 Riz Ahmed Is Up to No Good
"The Night Of" breakout Riz Ahmed is one of the biggest question marks in "Venom." Sony has not confirmed who exactly Ahmed is playing, and the teaser trailer should only add more fuel to all the intense fan theories going around. Ahmed can be seen in a very intimidating black turtleneck as he hovers over a case full of the evil symbiote. Ahmed has a sinister grin on his face, and he's standing in front of a group of scientists.
Early rumors suggest Ahmed is playing Carnage, which means he'd have to get in contact with the symbiote somehow. The teaser confirms that will be the case. Whoever Ahmed ends up being, it's clear he's the villain of this story.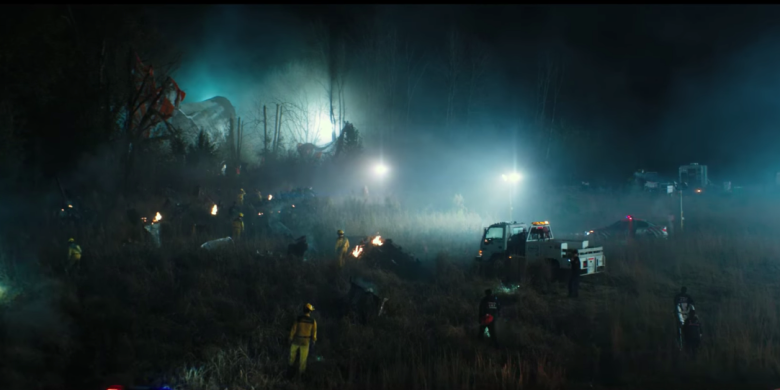 The Accident
The teaser trailer suggests "Venom" is more a traditional origin story than we might think. We're shown the wreckage of an accident (a plane crash maybe?) that appears to be the result of the symbiote crash landing on Earth. A quick shot shows a man in an orange hazmat suit walking around the crash site, which suggests the symbiote was involved with causing the wreckage. Was Hardy/Brock also there? We're shown multiple shots of Brock in the hospital, but it's not confirmed what brought him there.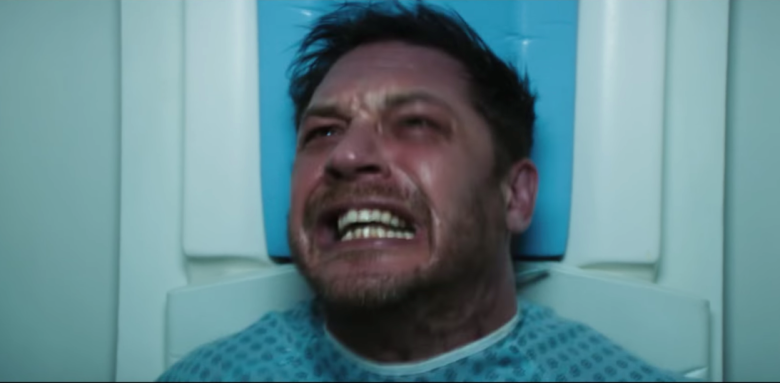 The Transformation Is a Nightmare
The trailer ends with a quick look at the beginning of Brock's transformation into Venom. It should be noted that Brock is in an MRI machine, so this may be the character trying to figure out medically how to contain his problem. Fleischer's camera stays locked on Hardy's face, increasing the claustrophobia of the space. There's no flashy camera movements here. The frame rate seems to be speed up as Brock screams and his head bobbles extremely fast. The trailer cuts to black just as Brock's neck veins begin turning black. Earlier in the trailer we see the doctor stand up from his seat in horror.
"Venom" is going to be rated R, which means the transformation should feel like a nightmare. The teaser is a good sign of horrific things to come.
"Venom" opens in theaters nationwide October 5.