Rita Ora denies being the Becky Beyonce called out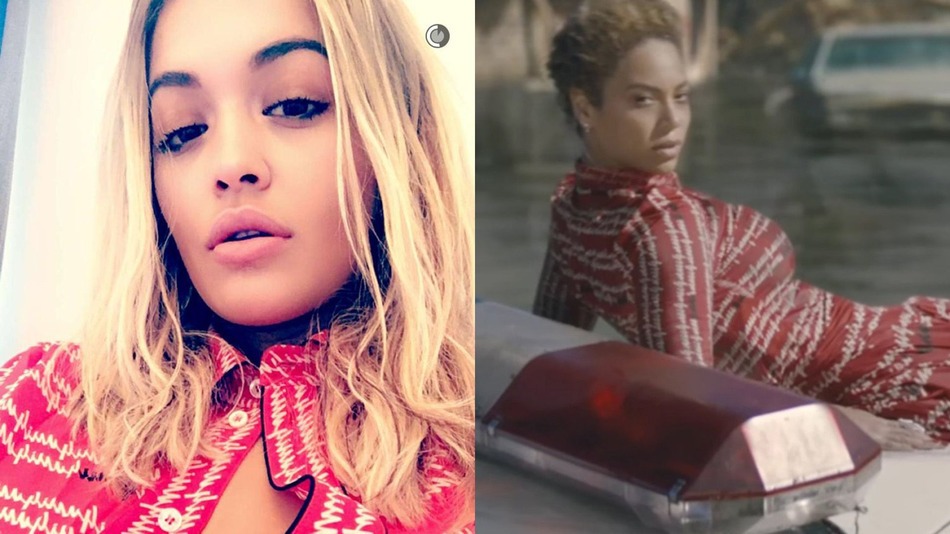 Rita Ora denies being the Becky Beyonce called out in 'Lemonade'
Singer Rita Ora has addressed widespread speculation that she's none other than the infamous Becky, a.k.a. "Becky with the good hair," who makes an appearance in Beyoncé's new song "Sorry" — and who apparently had an affair with Bey's husband, Jay Z.
Why the speculation? Blame Snapchat, where Ora's shown off outfits that seem explicitly intended to tease the general public into thinking she is the side chick in question. (At least, according to some Becky theorists.)
When will people learn to stop teasing the BeyHive?
First, Ora Snapped a picture of herself wearing a bra with lemons on it and a necklace that appeared to have a pendant in the shape of the letter J. (In fact, it's the letter "r," seen in reverse due to selfie mirroring.)
The picture went out before Lemonade's release — and before "Becky" was on everyone's minds and Rita Ora denies it.
About Rita Ora
Rita Sahatçiu Ora (born Rita Sahatçiu; 26 November 1990) is an English singer, songwriter and actress. She rose to prominence in February 2012 when she featured on DJ Fresh's single "Hot Right Now", which reached number one in the UK. Her debut studio album, Ora, released in August 2012, debuted at number one in the United Kingdom. The album contained the UK number-one singles, "R.I.P." and "How We Do (Party)". Ora was the artist with the most number-one singles on the UK Singles Chart in 2012, with three singles reaching the top position.
Ora's second studio album, Phoenix, was released in November 2018. The lead single, "Your Song", reached the UK top ten; and the subsequent singles, "Anywhere" and "Let You Love Me", reached the top five in the UK; the latter single made Ora the first British female solo artist to have thirteen top ten songs in the United Kingdom.
But then, on Monday, Ora took a selfie sporting the exact same Gucci outfit Bey wore in the "Formation" video.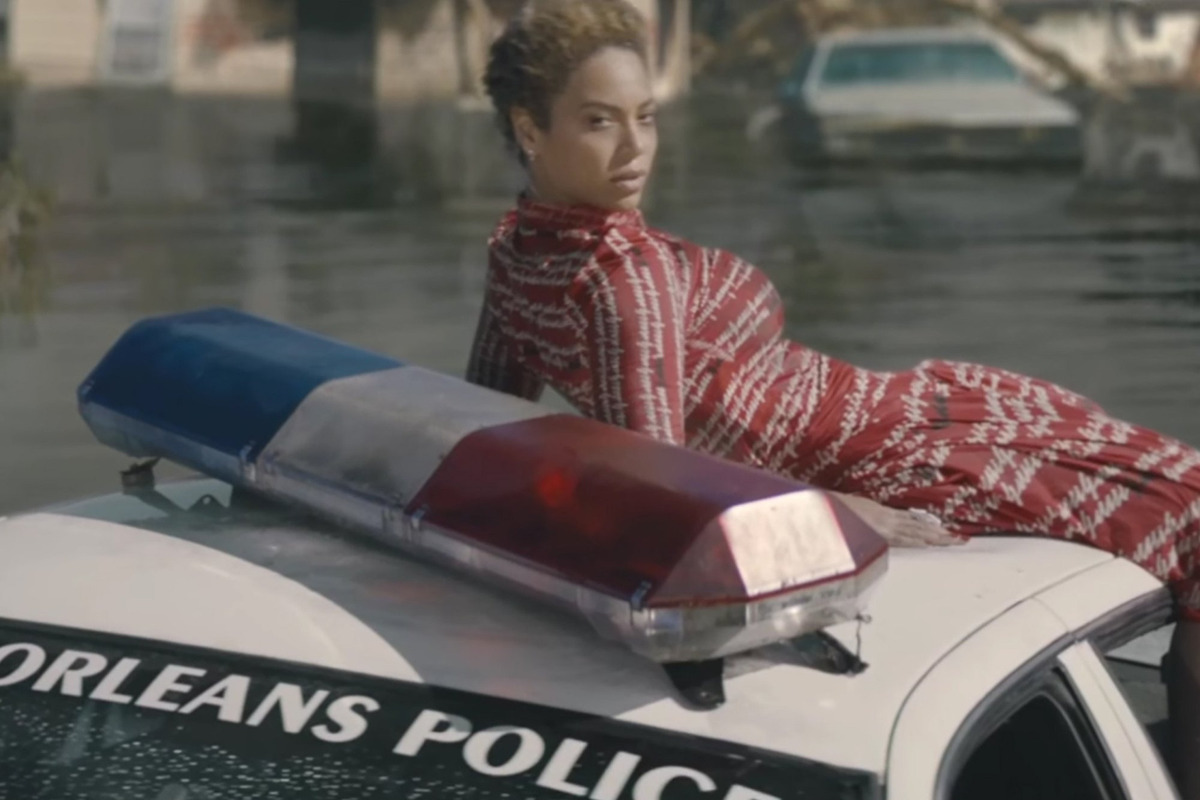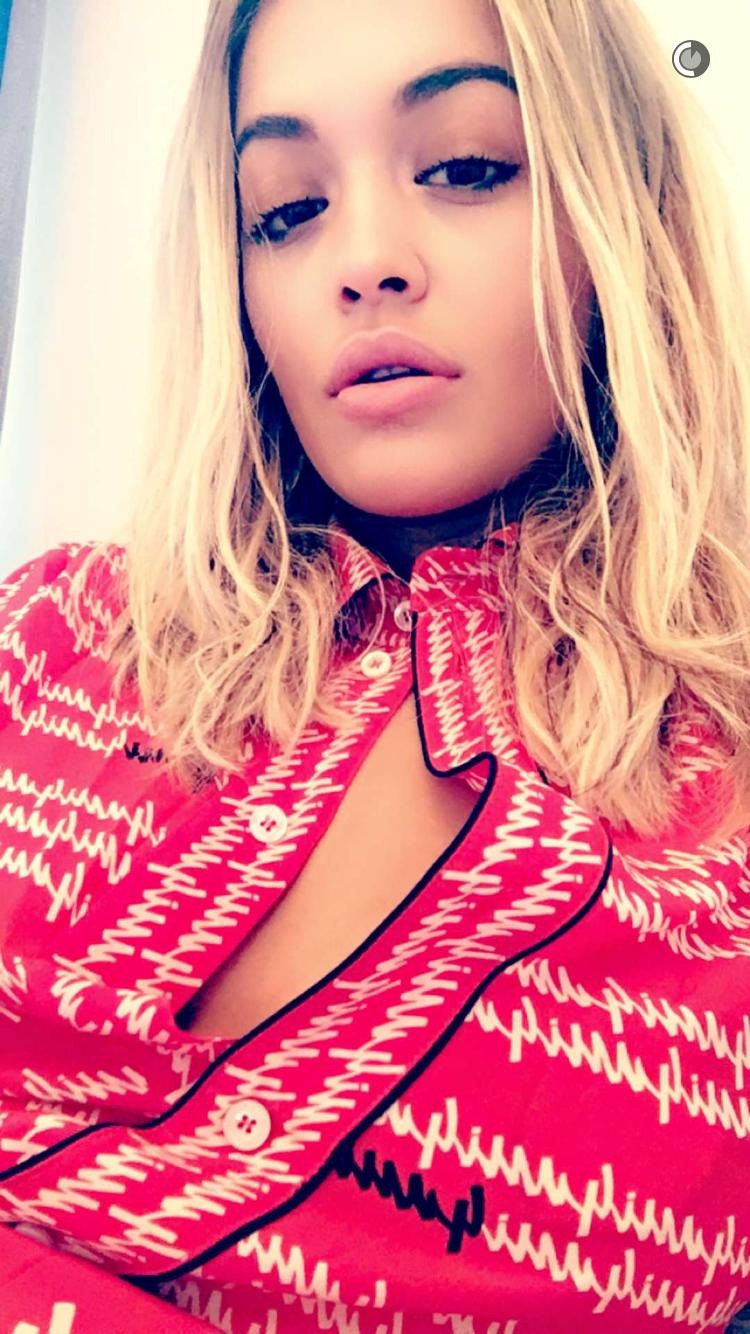 Following a flurry of fan rage, Ora's denying the rumors, referring to the speculation about her relationship with Bey and Jay as "tabloid gossip."
I never usually address tabloid gossip but let me be clear, these rumours are false.

— Rita Ora (@RitaOra) April 26, 2016
I have nothing but the upmost respect for Beyonce. Let's continue enjoying Lemonade.

— Rita Ora (@RitaOra) April 26, 2016
Watch Rita Ora's Snapchat for selfies in a yellow gown accessorized by a baseball bat.