Grange Hill and Minder star Mark Farmer dies
He played Gary Hargreaves in the children's TV show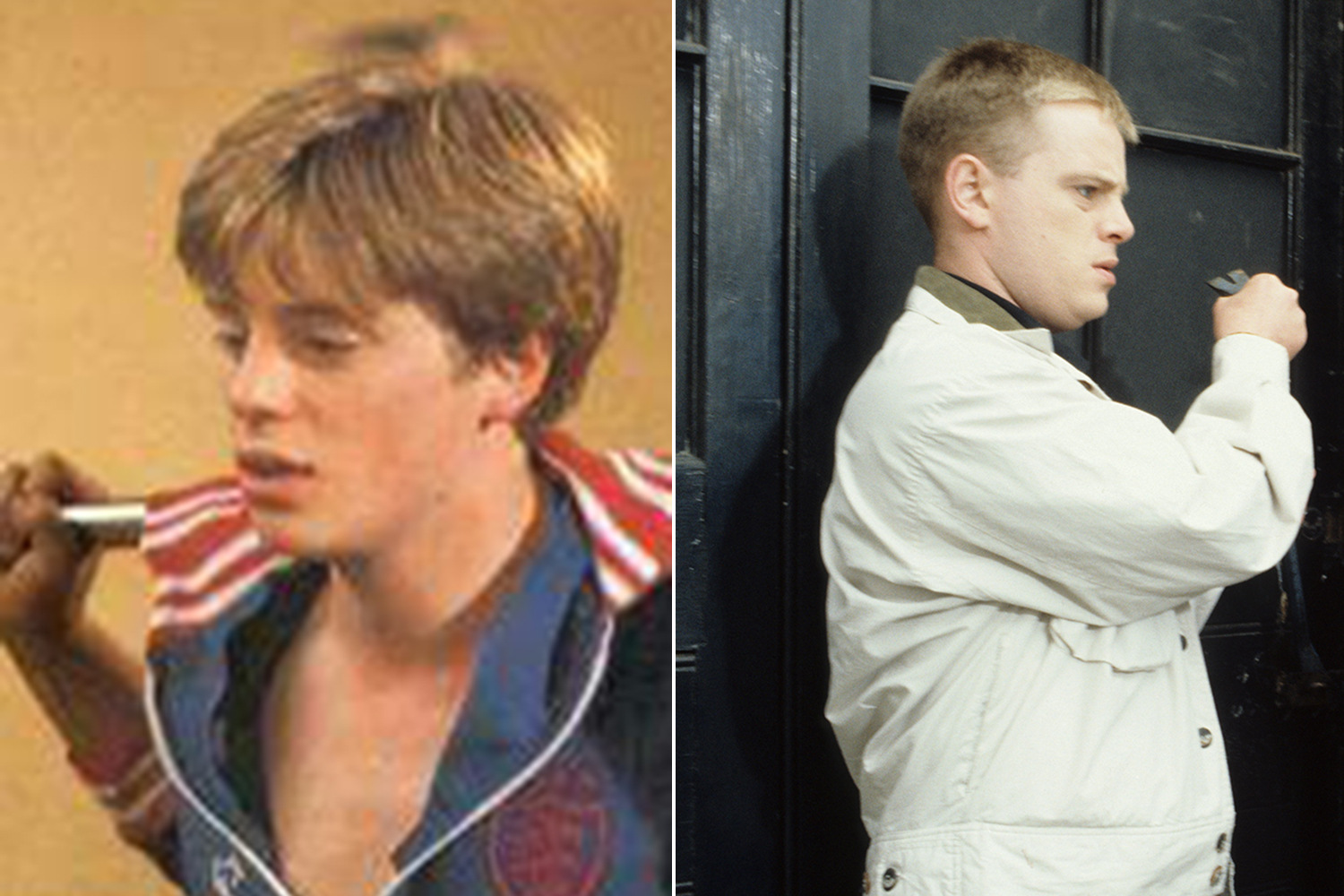 Grange Hill and Minder star Mark Farmer loses his battle with cancer aged 53
FORMER Grange Hill star Mark Farmer has died at the age of 53.
Mark, who starred as Gary Hargreaves in the popular children's TV drama Grange Hill, lost his battle with the disease on Tuesday.
A statement posted on a Grange Hill Twitter account read: "It is with great sadness we report that mark farmer aka Gary Hargreaves died earlier today. RIP."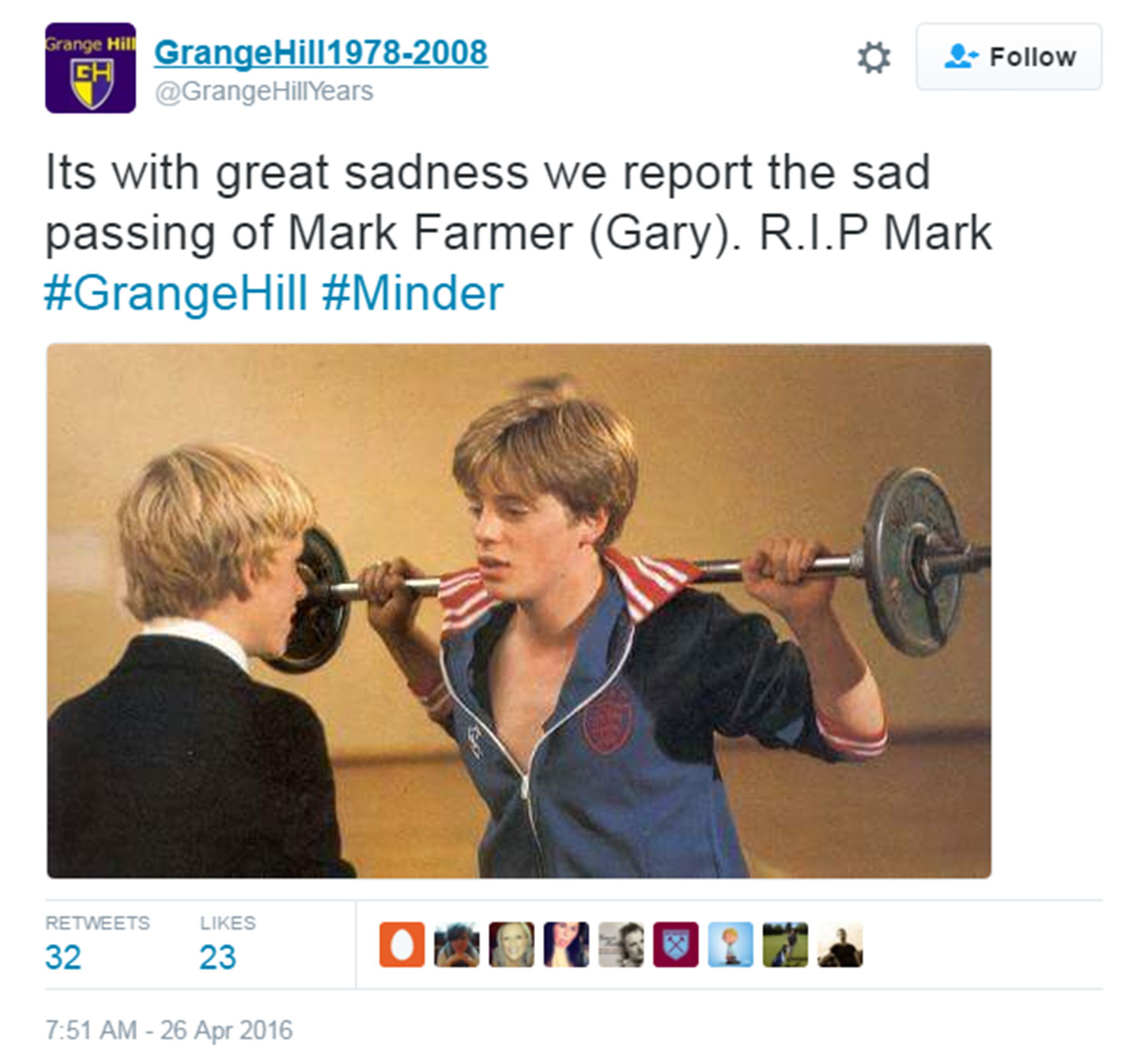 The Grange Hill Twitter account posted the news on Tuesday
©Twitter
---
The London-born actor starred as football-mad Hargreaves – the older brother of Cathy – from 1979 to 1981.
He first appeared in the fourth episode and starred alongside Todd Carty, who played Tucker Jenkins.
After leaving Grange Hill, Farmer landed the lead role in BBC drama Johnny Jarvis in 1983, which focused on Jonny and his friend Alan, two teenagers in their final year at secondary school.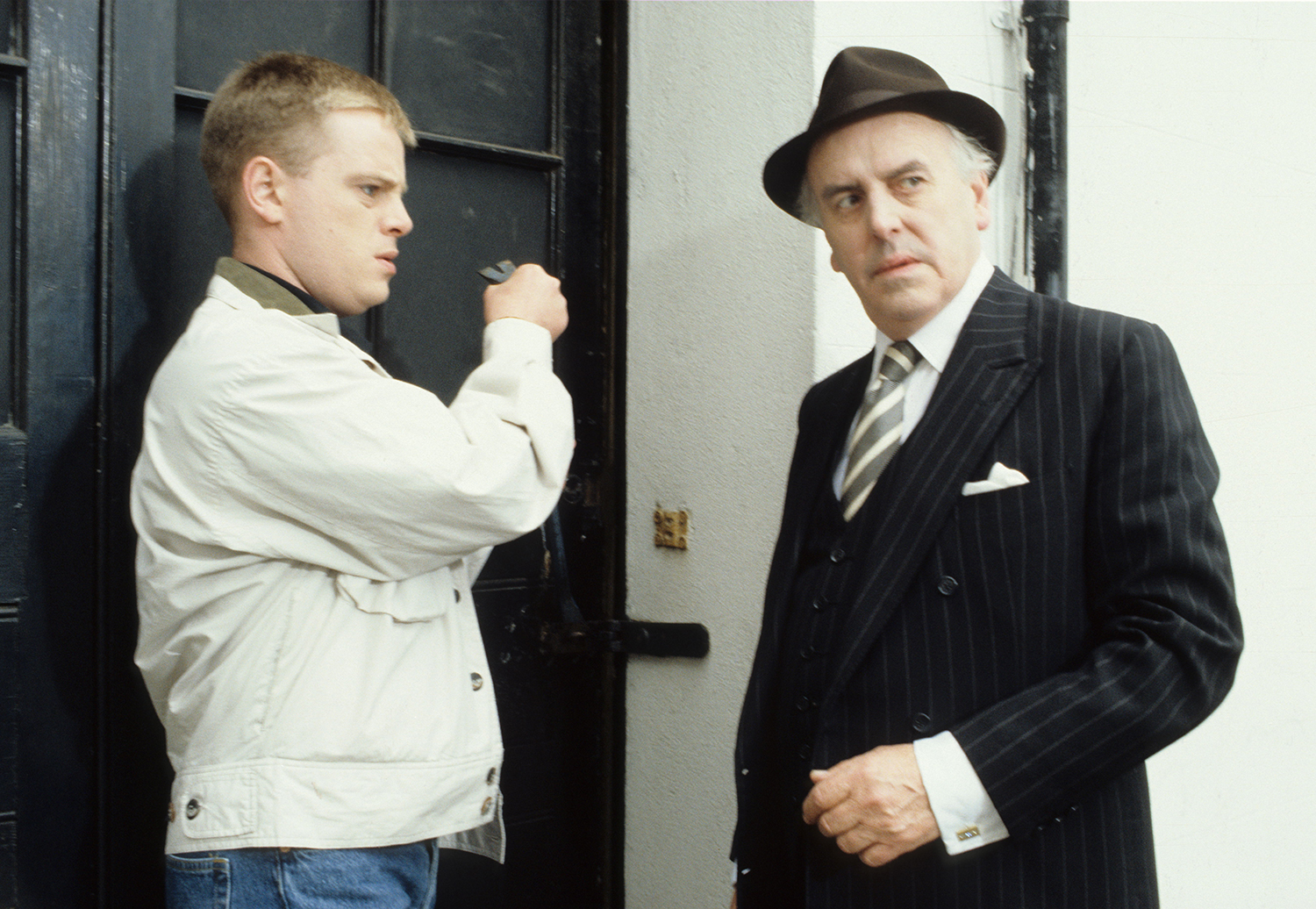 Farmer starred alongside George Cole in Minder
---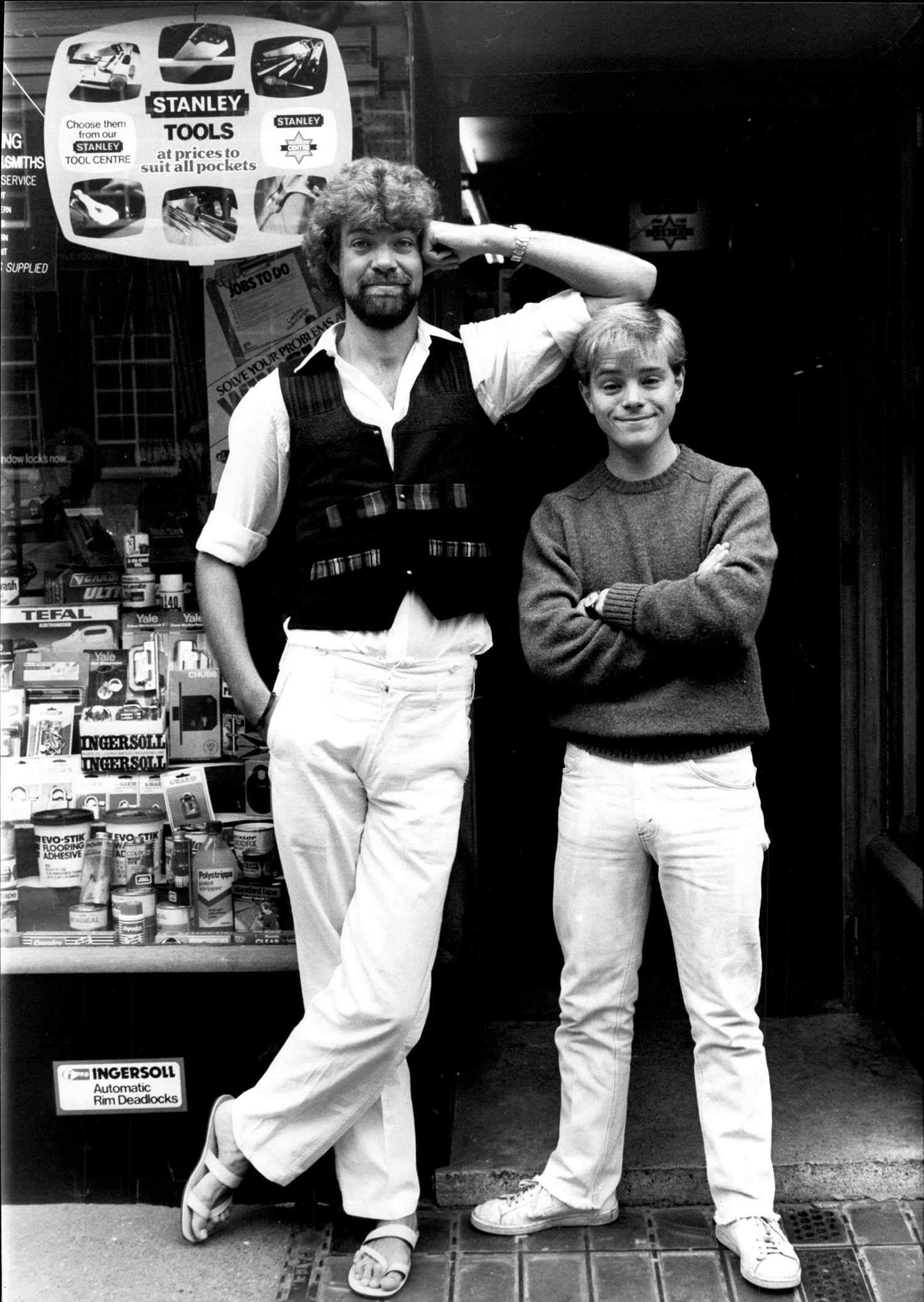 While in Minder, he also starred alongside Matthew Kelly in Channel 4's Relative Strangers
---
In 1984 he joined the cast of Minder as Justin James, protégé to George Cole's Arthur Daley, until 1989.
While in Minder, Mark also starred in Relative Strangers, a Channel 4 sitcom with Matthew Kelly who played Mark's father Fitz.
He turned to music in the Nineties and along with a school friend, he formed a band called Littlehouse, and they gigged the London circuit between 1998 and 2000 after which the band split. He also played guitar for Bad Manners.
A friend called Gary Kent posted a tribute on his Facebook page today that said: "I knew Mark for a bit in the mid-80s. Instantly recognisable and very facey and he knew it! Sweet bloke he was, had the odd point in the Ship Aground at Lea Bridge.
"This was about the time he had got the job in Relative Strangers with Matthew Kelly (I remember him saying how nice he was and how well the pair of them got on) but most people recognise him from doing Minder as well as Grange Hill and of course he played Johnny Jarvis too. I often wonder what happened to him and how he was.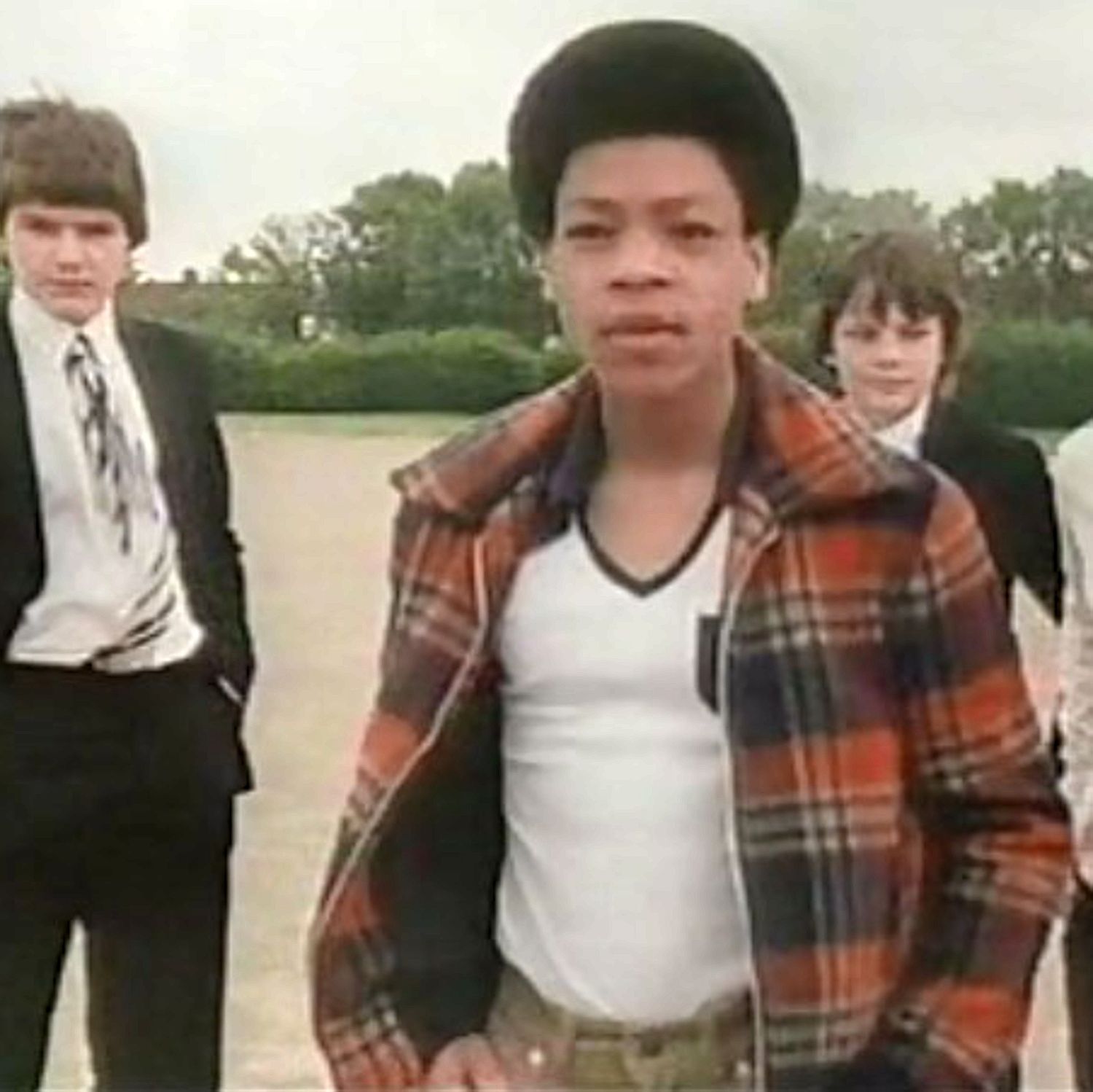 Farmer's death comes less than a year after his Grange Hill co-star Terry Sue-Patt, who played Benny Green, passed away
---
"This is my little tribute to Mark. Rest in peace, fellah."
His death comes less than a year after his Grange Hill co-star Terry Sue-Patt, 50, who played Benny Green passed away.
He was found dead in his flat in Walthamstow, East London with reports he died up to a month before his body was discovered.