Kanye West Suffering From 'Temporary Psychosis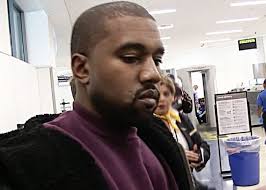 Kanye West Suffering From 'Temporary Psychosis Due to Sleep Deprivation': Report
Reports are beginning to emerge about Kanye West's hospitalization on Monday (Nov. 21), which a source told Billboard was due to exhaustion and sleep deprivation.
According to a TMZ report, West's personal physician called 911 and reported that 'Ye was suffering from "temporary psychosis due to sleep deprivation and dehydration" and that he was placed under a 5150 psychiatric hold. Doctor Michael Farzam reportedly told police that West was not violent but would likely become so when police came to fetch him. Asked by Billboard on Tuesday (Nov. 22) morning to confirm that he is West's personal physician and that he has been treating the star, Farzam offered a "no comment."
An unidentified law enforcement source told TMZ that the call came in describing a male with mental illness, with Farzam ID'ing the patient as "Jim Jones, 39 years old, 5'8″, 175 lbs." The police report obtained by TMZ also says that Farzam claimed he'd placed West on a 5150 psychiatric hold and wanted him transported to UCLA Medical Center, though it's unclear if Farzam personally placed the 5150 on his patient. Farzam reportedly told police that the rapper had attempted to assault a staff member at the gym where he was working out.
A spokesperson for the Los Angeles Police Department confirmed to Billboard that a patient matching West's description was transported without incident by paramedics to Ronald Reagan UCLA Medical Center on Monday afternoon after reports of a "medical emergency."
Kanye West Suffering
TMZ reported that, per protocol for a 5150 hold, West was handcuffed to a stretcher during his transport to UCLA, though that detail has not been confirmed by police or the hospital. Spokespeople for West did not provide additional comment at press time.
The news follows a bizarre weekend for the hip-hop superstar, including rants endorsing President-elect Donald Trump, calling out Beyonce and Jay Z, cutting a concert short and canceling the remainder of his Saint Pablo Tour.