Khloe Kardashian & Tristan Thompson's Relationship Gets A Necessary Stamp Of Approval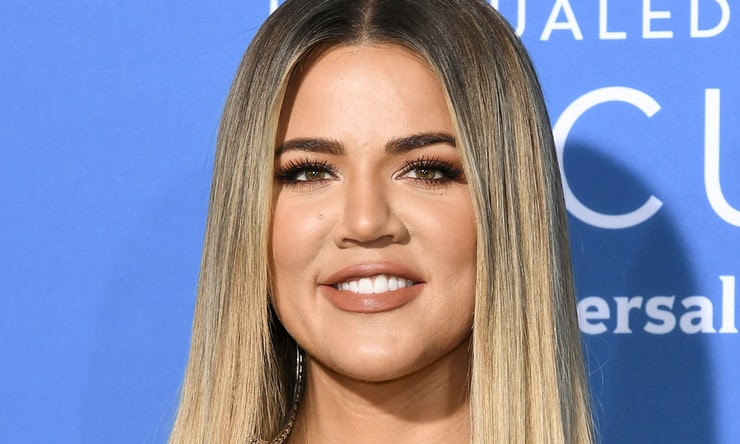 They may have gotten off to a rocky start on Keeping Up With The Kardashians, but now, Khloe Kardashian and Scott Disick have such a tight bond. But how does he feel about her current boyfriend? During an appearance on Steve Harvey's talk show, Steve, on Thursday, they gave an update on Kardashian's relationship with Tristan Thompson, and it's good news for any fans who have been rooting for this couple.
Disick had nothing but positive things to say about Thompson, which could mean great things for the future of his relationship with Kardashian. It sounds like he recognizes something is different about Thompson — and that he fits in well with their family. He told Harvey:
He then added that actually, "One guy she dated is a very close friend of mine who I love, so that's not true."
Since Disick is still friends with Kardashian's ex, French Montana, that's probably who he's talking about there. But the real focus of the conversation? That's all Thompson, who she's been with for about a year now. It's awesome to hear that Disick and Thompson are getting along, because with their brother/sister dynamic, it would seem that's a necessary box to check for anyone who might date Kardashian.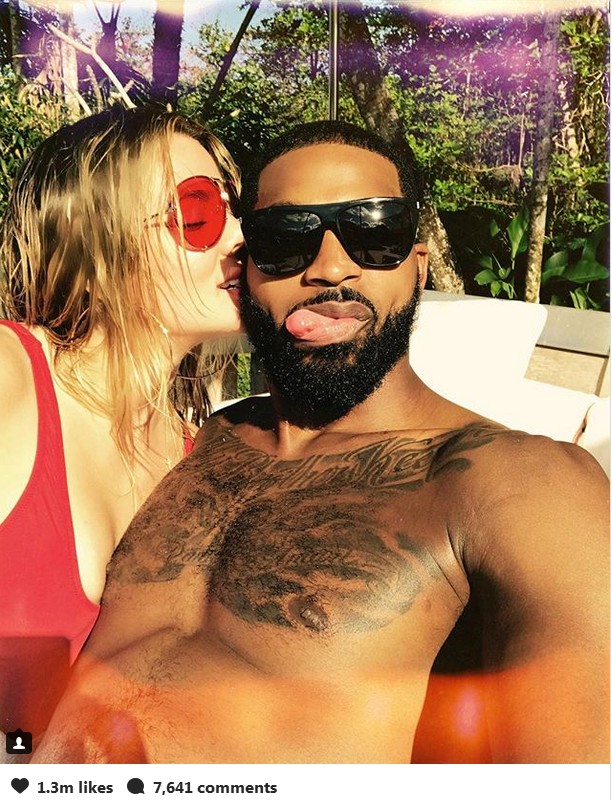 Unfortunately, in the clip that has been released from the show, Kardashian didn't say much about the relationship herself, but she did mention that she enjoys spending time in Cleveland, Ohio, where Thompson plays for the Cleveland Cavaliers. She called being able to travel there so often "the best of both worlds" since it gives her a break from LA every now and then — and it gives her the opportunity to experience weather that she doesn't get at home.
"I do really love Cleveland, and everyone's like, 'oh you don't have to say that,'" Kardashian told Harvey. "It's so different from LA, and I love the seasons. I spend Christmas out there, and I've never had a white Christmas, I've never gotten to experience that, and the people are so nice."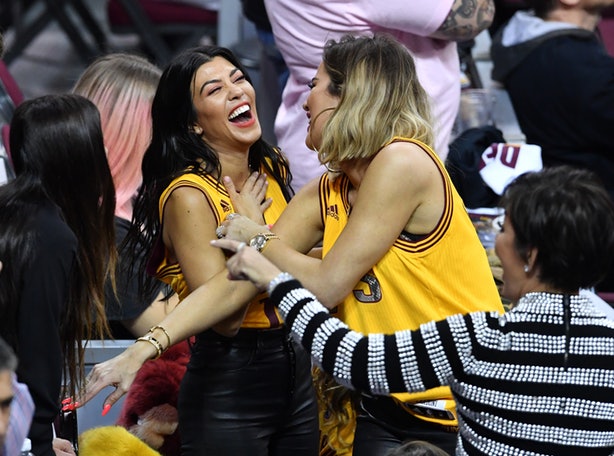 Kardashian has been traveling that route for awhile now, even since the earliest days of her relationship with Thompson. At first, she kept their union on the down low, and her sisters found out they were dating from paparazzi photos. He finally got to meet the fam when Kardashian invited him to join her at a Kanye West concert, as shown on Keeping Up With the Kardashians, and it would certainly seem like the rest is history. Everyone seems so supportive of them being together, which definitely can't hurt.
Since then, Kardashian and Thompson have been frequently spotted out and about together, whether they're sharing vacation selfies on Instagram or photographers catch her cheering on her boo from the crowd at a Cavs game, occasionally alongside the rest of her family. By dating Kardashian, Thompson has gained himself plenty of new fans, but then again, that's what happens when you have a big, tight-knit family who's super involved in your personal life.
So far — according to interviews like this one, KUWTK, and Kardashian's social media — it definitely seems like her romance with Thomas is heading somewhere good. It will be fun to see more of them together when KUWTK comes back in October. Maybe hers will be the next Kardashian wedding?