Rapper G Herbo, 2 others charged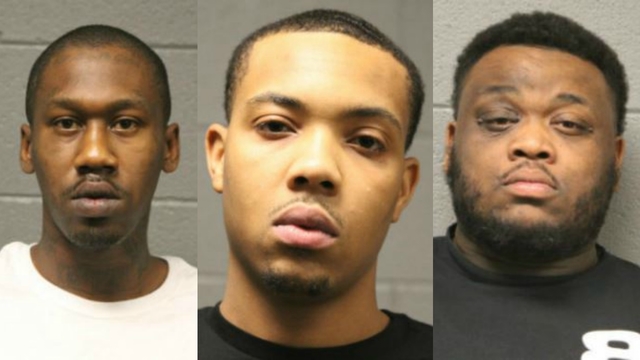 Rapper G Herbo charged
Rapper G Herbo and two other men are facing weapons charges after they were allegedly caught with loaded guns during a traffic stop Thursday night in the South Loop.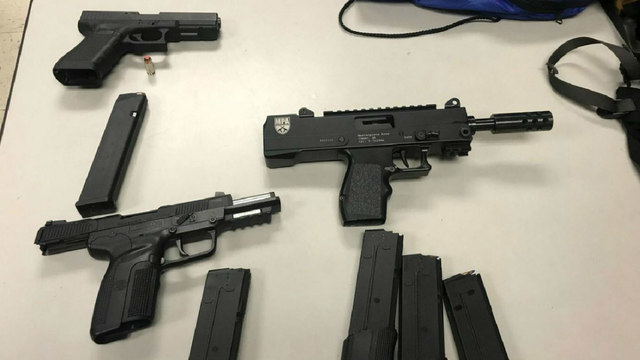 Central District officers conducted the stop about 10:35 p.m. in the first block of East Roosevelt Road, according to a statement from Chicago Police.
Herbert Wright, 22, of the South Side Calumet Heights neighborhood; Deavonte Royale Kimbale, 25, of Compton, California; and Marchello Walton, 36, of Phenix City, Alabama, were all arrested after the stop when the officers found that they were each armed with a loaded gun, police said.
Wright is a rapper who performs under the name G Herbo and has collaborated with artists including Nicki Minaj, Chance the Rapper, Chief Keef and Common, according to his website.
Each of the men was charged with a felony count of aggravated unlawful use of a loaded weapon in a vehicle without a FOID card, police said. They were all expected to appear in bond court on Friday.
About:
Herbert Randall Wright III (born October 8, 1995), better known by his stage name G Herbo, (formerly Lil Herb) is an American rapper and songwriter from Chicago, Illinois.
Herbo is signed to Machine Entertainment Group. He has released the mixtapes Welcome to Fazoland (2014), Pistol P Project (2014), Ballin Like I'm Kobe (2015), and Strictly 4 My Fans (2016). His studio albums are his debut Humble Beast (2017) and with Southside of 808 Mafia, Swervo (2018), his first major release through Epic Records.
Early life:
Wright grew up in Chicago. He dropped out of school when he was 16. He was influenced by Meek Mill, Jeezy, Gucci Mane, Yo Gotti and Lil Wayne. He is close friends with fellow rapper Lil Bibby with whom he has collaborated on numerous songs. Both artists are associated with the family N.L.M.B., which was originally formed from the merger of No Limit, a renegade faction of the Almighty Black P. Stone Nation, and the Muskegon Boyz, a renegade faction of the Gangster Disciples, although the initials N.L.M.B. are also currently used by the gang to signify "Never Leave My Brothers," and "No Limit Muskegon Boys." Lil Herb, however, has stated that N.L.M.B. is a "brotherhood" rather than a gang.