Shortland Street sex tape: Lucy Lovegrove talks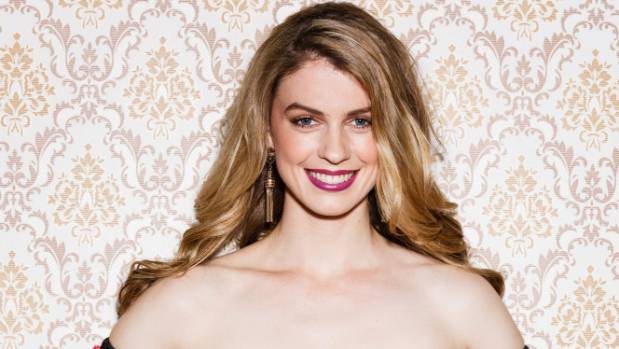 Shortland Street sex tape: Lucy Lovegrove talks Ferndale's biggest scandal
Lucy Lovegrove as Sass Warner. Shortland Street sex tape.
---
Plenty of actresses have found themselves unintentionally starring in sex tapes but Shortland Street's Lucy Lovegrove didn't expect to be one of them.
After 18 months playing the feisty Sass Warner, she thought nothing could surprise her when it comes to her storylines but being filmed having a late-night amorous encounter in father Chris' (Michael Galvin) office with Curtis Hannah (Jayden Daniels) proved a shock.
"I didn't expect that she and Curtis would have a thing and I completely did not expect a sex-tape storyline," Lovegrove says.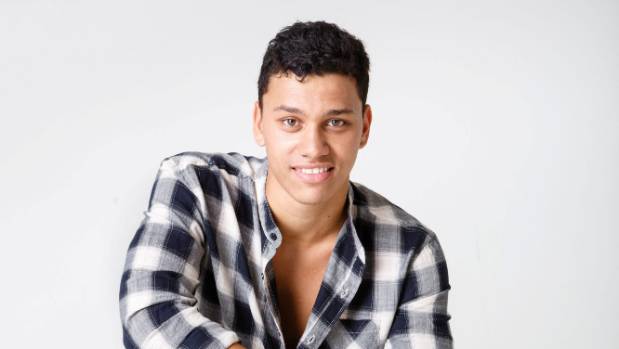 Jayden Daniels as Curtis Hannah
---
"I heard rumours of it before it happened and I was like, 'Oh sure, you're joking with me' and then I saw the scripts a few weeks later and I was like, 'Oh, OK, this is actually happening'."
The encounter echoes a real-life incident two years ago when patrons at a Christchurch bar filmed a couple having sex in an insurance company office across the street. That tape went viral – and so too does the hook-up between Sass and Curtis who are unaware that Ezra has captured them on film and their silhouettes can be seen in the window.
"Everyone is blogging these days, carrying phones with cameras around with them. You just have to be very careful," Lovegrove says, adding Sass does not handle her internet notoriety well.
"For her, image and reputation are very important, particularly as she's styled herself as the Queen of Shortland Street.
"Owning up to a sex tape in her father's office is the last thing she's going to want to deal with, especially when her brothers work there. It's not going to be ideal; it's not going to be ideal at all."
It is another blow for the young woman who has already survived the deaths of her two previous lovers.

Sass was still grieving for her doctor lover, Hawks (Teone Kahu), who died in a Syrian bomb attack, when she killed her murderous ex-husband Mason Coutts (Colin Moy), while battling for her life on the high seas.
"Oh my gosh, she's just had the craziest, craziest time. I love that it's potentially going to be a sex tape that might take her down. She's dealt with so much stuff that it will be very interesting to see how she deals with this," Lovegrove says.
"I don't want to give too much away but she definitely does find support in unexpected places but there is a variety of reactions. The funniest, I think, comes from her brothers Finn (Lukas Whiting) and Frank (Luke Patrick) who unwittingly watch the video without realising it is her in it. There's a very awkward eye-to-eye encounter after that comes out."
Lovegrove is tight-lipped over how Curtis reacts to his unexpected on-line fame – and what it does to the couple's no-strings-attached relationship – but viewers can be sure Sass will have plenty to say.
The character has the best lines in the show and Lovegrove is both delighted and horrified by them.
"Sometimes I've been at rehearsal and I will not have had a lot of time to prepare a scene beforehand and I'll be in there reading my lines and burst out laughing," she says.
"I just cannot believe I actually have to say this out loud, on television. Recently I called Kate (Laurel Devenie) 'a ping-pongy ho-bag' and I kept completely losing it in rehearsal."
Insults aside, the actress says there is much to admire – and even emulate – about Sass who is one of the show's strongest characters.
"I definitely think she's helped me uncover my more assertive side. I think it is normal that when you are a character that many hours of the day, that you do draw aspects of them into you. I just have to be very careful that I take only positive qualities from Sass and not some of her more damaging ones."
And it appears the feisty PA has fans in unexpected places.
"There have been a few messages from teenage boys saying, 'I don't know what it is but Sass is the first female character that I've identified with'. I was just blown away by that because you wouldn't expect her to be a favourite character of a teenager boy but that's great."